Previously Published By Ownzee. Photography By David Cabrera.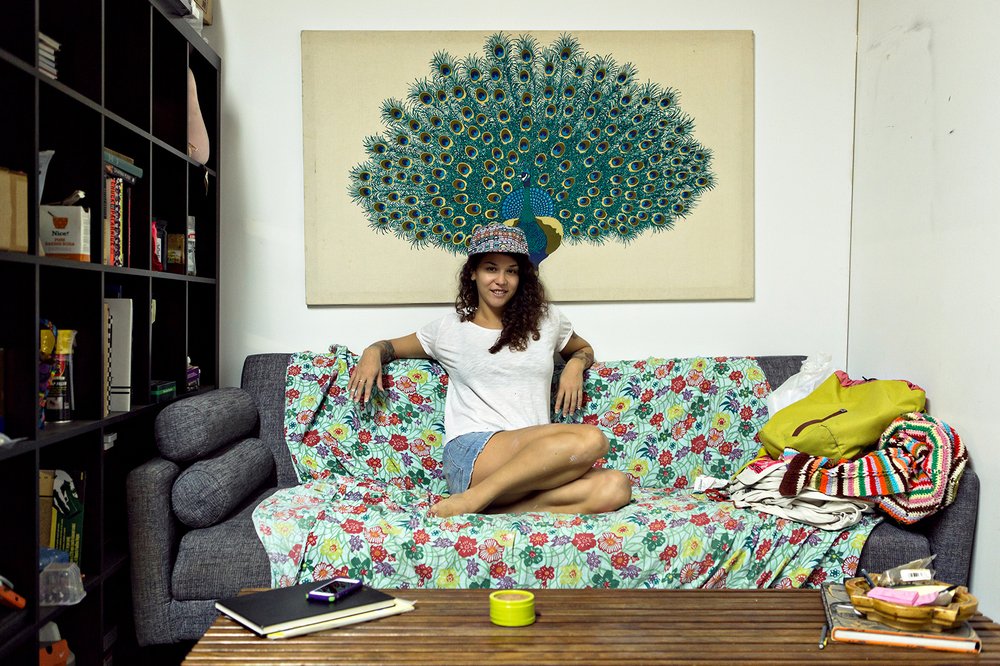 JESSY NITE, ARTIST & DESIGNER FROM NEW YORK WHO NOW CALLS MIAMI HOME. HER WORK TAKES YOU ON A CRAZY TRIP THROUGH COLOR FIELD INSTALLATIONS & HER SIGNATURE SYSTEMATIC PILL CALLIGRAPHY WILL MAKE EVEN THOSE SOBER O.D.
How did you get into incorporating pills into your work?
Most of my work is about my relationship with drugs and behaviors/people that surround them. Whether they lean toward molly or prescriptions, pills speak to a certain kind of high and dependency that I like to play with. They are the friendliest and most fun drug to use.  (in my art or real life haha)
You have a strong connection with graphic design, how much does it play into your art practice in the studio?
I use it seamlessly throughout my process these days. I use all of my own content throughout my pieces (all type styles are my creation and all illustration is done by hand to start off) so everything begins with my technical drawing skills. My graphic design skills allow me to work on a larger scale and with variety of mediums, and influence my concepts and aesthetic.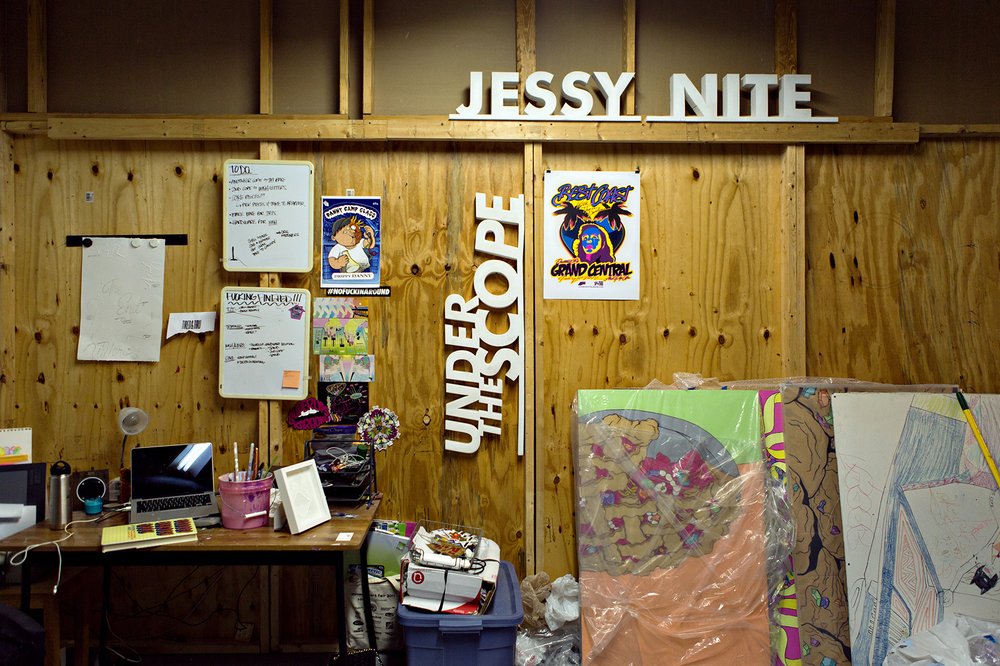 Are you really into nightlife? Where are some places you like to hang out that may inspire your work?
I've always been a party animal and was exposed to nightlife culture when I was young. I work my ass of these days so I don't get out as much as I used to, but every now and then I love to get totally wasted and go to the mega clubs like LIV, Story or The Wall. I love the whole show…the music, lights, performers and even the hilarity within the crowd. Its such a bizzaro world with two very contrasting realities. In-the-moment is one thing but the reality of it all is another. That South Beach club world is really not my scene but its fun to visit for sure!!!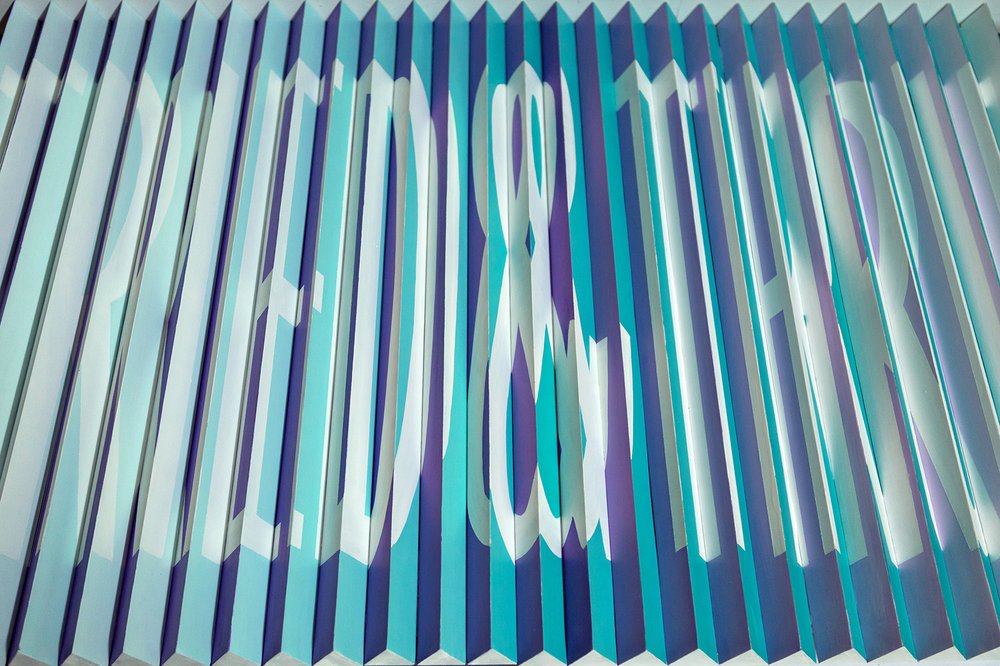 Tell us a little bit about your current show right now at the Hollywood Art and Culture Center.
Behavioral Patterns is a group of new works that reflect a lot of personal experiences. Its a survey of the bad behaviors that I continue to repeat and struggle with. The stories are personal and reflect my feelings toward a very specific area of my life. One piece reads "Tried & True" in one direction, and "Tired & Thru" in the other…that is about relationships and the kind of people I always choose to be with. "Roll Model" is the duality of the party girl in-the-moment and after. Although, those serious undertones are clouded by the sentimental nature of the sayings and the colorful and clean presentation.
Working on anything currently?
This November is going to be so busy! First up I am releasing a dope new print and a very limited edition of pill jewelry that matches my "Roll Model" piece, then a large installation going up in the Filling Station in Wynwood, a new building takeover on Calle Ocho, a giant rainbow vortex for a show in Ft Lauderdale, and perhaps a little surprise for Basel…I gotta keep you posted on that last one!
Lowest point in your art career was when?
No low points…I keep it positive!
Highest point in your art career at this point has been?
I get higher every day…